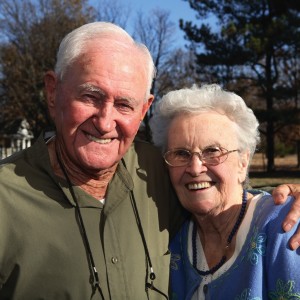 As the weather cools, it's tempting to get out in the yard and clean up the yard.  For mom and dad at home, yard chores like gardening, raking and cleaning is a great physical activity.
Just  be sure they do what they can to limit their risk of falling.  For people 65 and older, one out of three fall each year, and falls are the leading cause of hospitalization among this older group.
Here are some guidelines to help you keep your older loved one safe at home longer.
Have the right footwear.  A great number of falls arise from the fact that the senior is wearing slippers, which are loose and fail to support properly.
Stay active.  Don't let raking the leaves once a month be the sole form of exercise.  All movement, however benign, is good.  All activities around the home are good.  Be sure to include, however, exercises that improve balance and flexibility as these are especially helpful in avoiding falls.  Daily walking is excellent.
Avoid, however, physical exercise while taking strong medications that may cause drowsiness.  Sadly, medications that are prescribed to help dad may lead to a fall if they cause him to be dizzy.
Make mom's home as safe as possible.   Install bright tape on the edge of steps so she can see where to place her foot.  Make sure hallways and stairwells are illuminated, perhaps with battery powered lights if hard wiring is not feasible.  Install handrails on steps and stairs.  Make sure existing handrails are secure and firm.  On the exterior of the house, make sure walkways are clear of obstructions, such as loose bricks and raised pavers.
All seniors want to stay in their homes.  Help them care for themselves as they care for their homes and all will be happier.