Our Team
Acorn would not be what it is without the contributions of our team.  We are especially proud that each has personal experience as a caregiver. They understand what we do and the importance of finding caregivers who are caring and compassionate.
Sheri Chandler – Client Support Manager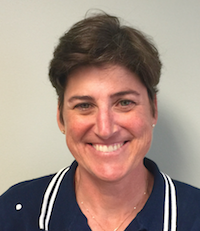 If Mary Lynn and Lorenzo seem relaxed, it's because they know Sheri has their back. As our head of Client Support, Sheri handles a gazillion things that let us run our business smoothly.
Sheri manages the interview and screening process for all caregivers. We often joke that we are really in the matchmaking business. Finding the right caregiver for our clients is what we do. When a client needs a caregiver, she's our go-to person to help us make the perfect match.  Sheri is also one of our main contacts with clients.  If there is a schedule change, if clients need a fill in caregiver or if simply if there are questions about service, Sheri is often the one handling these things for us.
When we met Sheri, we had been looking for months for the right person to handle the many moving pieces in our business. After just a few days of her being on the job, we knew that we wanted her to stay!
Sheri learned about running organizations as the wife of a career military officer.  She has lived around the world with her husband, David, who retired as a colonel from the US Air Force.  They moved 15 times during his 27-year military career.  In addition to raising a daughter, much of Sheri's time was spent in spouse leadership, volunteering and community activities.  She also acted as a key spouse during the many deployments, offering counsel and mentorship to younger spouses.  Sheri is a native of New London, NC.  A die hard Tar Heel, Sheri has a BA from UNC.
Ann Krill – Finance and Accounting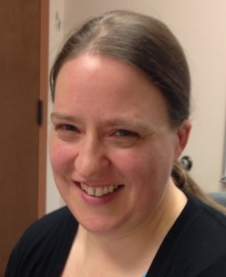 One of the happiest days for Lorenzo was when he brought on Ann to manage invoicing, accounting and other financial matters for Acorn.
We initially met Ann because she enjoys helping others and was interested in being a caregiver part-time. As we got to know her, we discovered there was so much more she could help us with.
Ann's quiet, gentle demeanor belies her impressive credentials.   She has a BS from Central Michigan University, an MBA from Walsh College and a Masters in Accounting and Financial Management (MAFM) from the Keller Graduate School of Management.
Ann is the perfect fit for Acorn. She is a warm, caring person who understands the business through personal caregiving experience.
Born and raised in Michigan, Ann relocated to North Carolina in 2004. When she is not helping us keep finances straight, she might be found walking her dog, Halo, around Chapel Hill.
Deborah Wallace – Client Support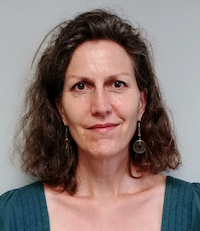 A few years ago, Deborah decided to leave the corporate world to find more nurturing, people-centered work.  She soon became a staff member at Chapel Hill's Charles House, where she is able to serve others during one of the most vulnerable part of their lives.
Deborah has a B.A. in Religious Studies from UC Berkeley, and a Master's in Information Management from the University of Maryland. She brings a diverse professional background in the technology and legal industries, with other adventures in animal welfare, pet sitting, and volunteer work in hospice programs.
She's on the Board of Directors of Quaker House (advocating for a more peaceful world), and volunteers weekly on the G.I. Rights Hotline.  When she's not offering care-giving or volunteering in the community, Deborah can be found running her high-energy German Shorthaired Pointer, Sadie, in the woods in central Orange County.
Shawna Keefe – Client Support
Originally from Massachusetts, Shawna received a BA in Humanities & Social Sciences from the University of Massachusetts. During the day, Shawna works as a contractor for IBM on a global administration team assisting multiple executives.  We are delighted that she is on call to help Acorn clients many nights and weekends.  In her free time, Shawna enjoys the arts, particularly film and live music. She is also an avid hiker and nature lover.