Quality Service Award
We are proud of the fact that Acorn received the first-ever Quality Service Award from the Board of Commissioners of Orange County.
This photo shows County Commissioner Mark Dorosin presenting the award to Mary Lynn Ryerson and Lorenzo Mejia, Acorn co-founders, at the monthly commissioner meeting held on September 16, 2014.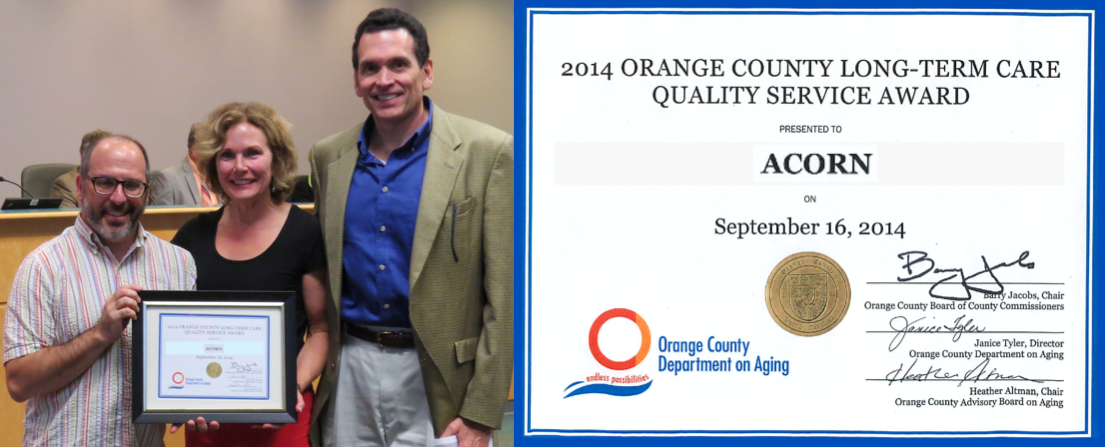 The award was granted based on our passion for treating both clients and caregivers right.
Treating caregivers with respect is a big part of what we do.  Great caregivers are unique people.  They do critical work.  It's important to us that they are treated with dignity and respect.  We do what we can to recognize their unique situations.  We avoid a one-size-fits-all approach.  We get nearly all our new caregiver applications via referral from existing caregivers.  Nothing makes us more proud than when an applicant says:  "My friend told me you are different.  You really care."