Home Care Services for Needs in Carrboro
Thank you for considering Acorn Home Care Services for your loved one's needs in Carrboro, North Carolina.
Acorn is a family-owned business serving the local community.  We derive tremendous satisfaction in serving our friends and neighbors and solving their home care concerns.  Especially because we are independent – not a franchise — there are number of things that set us apart.  We invite you to explore our website and learn more about us.  Please contact us if we can be of help!
Sharing while Caring™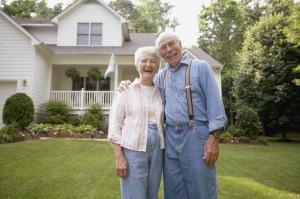 Sharing while Caring™ is a proprietary philosophy of home care we developed based on our experiences of caring for our own parents, enhanced with best practices of the home care industry.  The best care is one that actively engages the senior in as many activities as possible.  Rather than simply doing things for the client, we try to do things with the client.   All Acorn caregivers embrace this philosophy.  Read more here.
Family Learning Center
Home care is the best care, and with a little bit of training, there is no reason why family members cannot participate in the care process.   Our Family Learning center offers over 30 modules relating to the responsibilities and challenges surrounding care for the elderly.  Topics include Alzheimer's, managing challenging behaviors, daily care, First Aid and coping with stress.  We offer this free to all families, even if you are not a client.  Read more here.
Cutting Edge Technology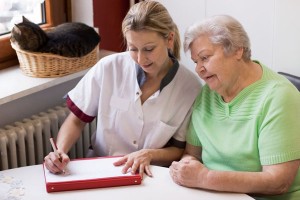 We have invested in some of the latest technologies in order to bring you a superior experience.  An example of this is our Client Portal where you can check the status of your loved one's care.  You can see real time updates such as when caregivers arrive, when they leave and the care they provided.    Read more here.
Dementia Care Specialists
We are Qualified Dementia Care Specialists certified by the Alzheimer's Foundation of America.  We have numerous programs tailored to support the dementia sufferer and his or her family.  These include Music & Memory, dietary programs and exercise routines.   Read more about us here. 
Compassionate home care services for seniors, elders and other loved ones. We are dementia / Alzheimer's care specialists. Serving Chapel Hill, Carrboro, Durham, Pittsboro, Hillsborough, Raleigh, Apex, Morrisville, Cary and surrounding areas.
Principal Office 209 Lloyd Street - Office 260 Carrboro, NC 27510

Phone:
(800) 481-7977
– Call anytime, including evenings and weekends Email:
info@acornhcs.com
https://acornhcs.com/acorn-home-care-services-for-home-care-needs-in-carrboro/