Home Care Services for Needs in Chapel Hill
As residents of Chapel Hill, we take great pride in serving our local community.  There are number of things that set us apart.  Please see the list below and explore our website for more information.
Rigorous Screening Process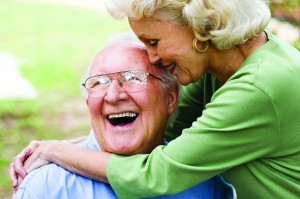 Acorn evaluates caregivers with a rigorous 13-step screening process that includes interviews, background checks, skills evaluations, aptitude assessments and reference checks.   Unlike some agencies that only perform a state background check, we run a full nationwide check.  But you can't select great caregivers based on background checks.  We are personally involved in evaluating every caregiver.  We always ask, "Would we hire this person to care for our parents?"  Read more here.
Caregiver Personality Assessments
As a first step, all candidates must take a personality assessment.  This is a screening tool that matches candidates against the characteristics of the industry's best caregivers.  Similar to tests used by large corporations to determine the "fit" of job applicants, our personality assessment measures caregivers on a spectrum of personality dimensions such as reliability, compassion and integrity.  Our investment in personality screening helps assure that our caregivers are individuals who really care.  Read more here.
Nationwide Background Checks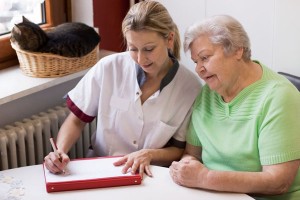 Unlike agencies that only use a state background check, Acorn performs a full nationwide check.  We also run checks against Department of Motor Vehicles databases, as well as sex offender and SSN registries.
Satisfaction Guarantee
We are so confident in our caregiver selection process that we provide a risk free guarantee.   If you are unhappy with the care you receive, you do not need to pay! What other company makes that claim?  Read more here.
Dementia Care Specialists
We are Qualified Dementia Care Specialists recognized by the Alzheimer's Foundation of America.  We are also members of Dementia Care Professionals of America (DCPA).  We understand the special needs of those suffering from Alzheimer's and dementia.   Acorn offers a special Dementia Care program for clients suffering from dementia.  Read more about us here.
Compassionate home care services for seniors, elders and other loved ones. We are dementia / Alzheimer's care specialists. Serving Chapel Hill, Carrboro, Durham, Pittsboro, Hillsborough, Raleigh, Apex, Morrisville, Cary and surrounding areas.

Satellite Office
1526 E Franklin Street #102 Chapel Hill, NC 27514
Phone: (919) 636-4646 – Call anytime, including evenings and weekends
Email:
info@acornhcs.com
https://acornhcs.com/why-choose-acorn-for-home-care-needs-in-chapel-hill/