One of our favorite caregivers, Cassandra ("Cassy") Graham, was named by Orange County Department on Aging as the 2015 Direct Care Worker of the Year.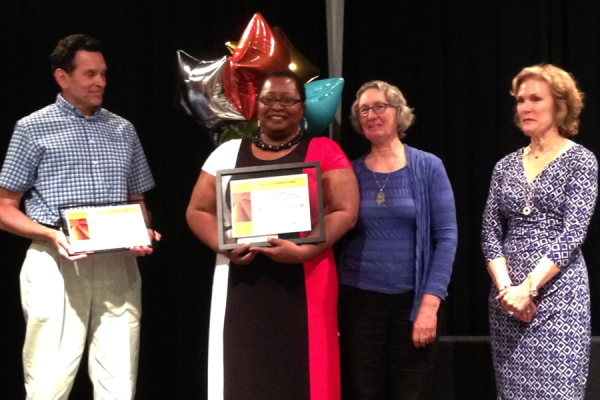 The award was given through a recognition program organized by the Orange County Department of Aging in partnership with the Senior Health Advocacy and Resource Partners of Orange County (SHARP).  It recognizes outstanding direct care workers such as nurse aides, personal care aides and companion caregivers. These caregivers make a difference in the lives of their clients and in the community through their dependability, selflessness, professional demeanor and caring
A native of Pinehurst, NC, Cassy is a CNA1, CNA2 as well as a Med Tech.  When she is not providing outstanding care, she stays busy caring for her five children.  And she continues to study toward her long-term goal of becoming a nurse.
Congratulations to Cassy.  We are proud of the work she does and to know that she serves our clients.