Chapel Hill CNA 2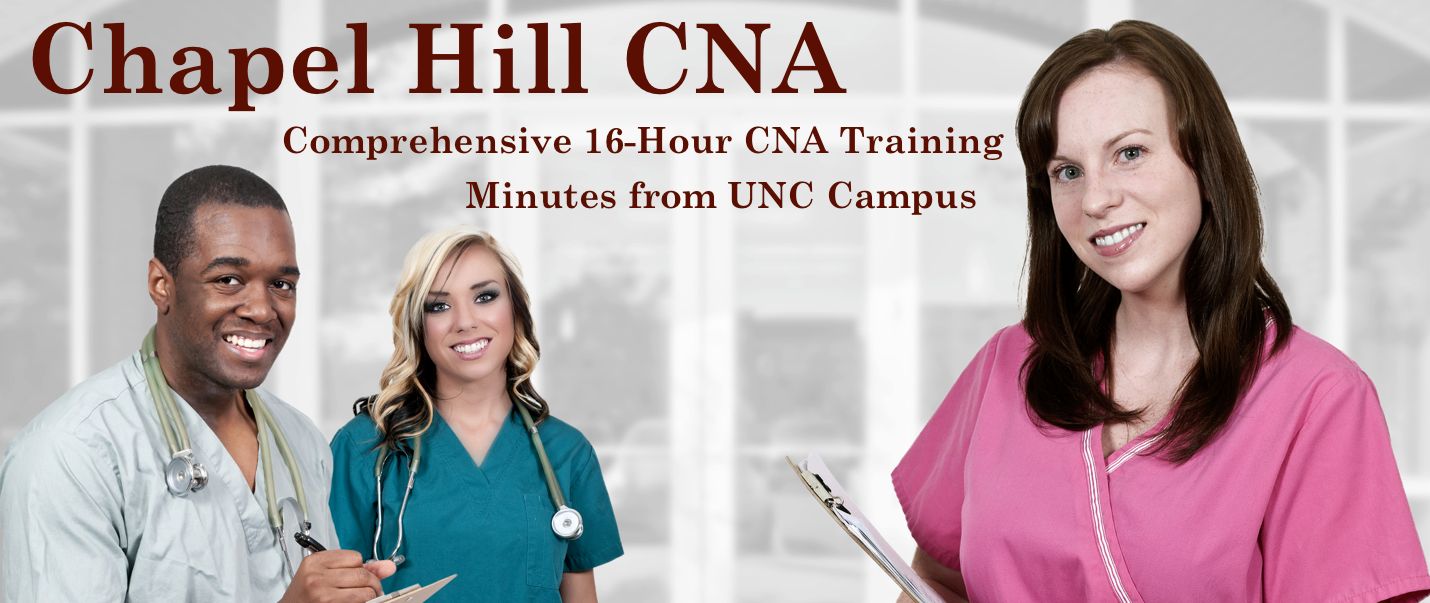 Chapel Hill CNA is a division of Acorn Home Care Services, Inc., a home care agency serving Chapel Hill, Durham, Raleigh and surrounding communities.  We have dozens of CNAs on our caregiving team!  No one knows better what's involved in being a CNA or the job opportunities once you get certified.
We started Chapel Hill CNA after seeing the need for a high-quality, focused training experience among our own caregivers.  Some  were university students who because of prior experience and education did not need to take the 160+ hour courses offered at other schools.  Often, because of their busy schedules, it simply was not possible for them to take these longer programs. Other caregivers had a ton of "on the job" experience but lacked the formal certification.
We are a local business serving the Chapel Hill community and take pride in providing high-quality service in everything we do.  Unlike some schools where you pay a fee but never have contact with the owners if you have questions or concerns, we are transparent and available to you!  Training takes place in our Carrboro office, located within walking distance of UNC.
Our goal at Chapel Hill CNA is to give you with the knowledge you need to pass the state exam. North Carolina is considered a "challenge state". This means that anyone can "challenge" the exam, regardless of training or prior experience.
We offer 16-hour programs on weekday mornings (Monday through Thursday) and weekends (Saturday and Sunday mornings, two consecutive weekends).
<You can enroll with complete confidence because we offer an Unconditional Money Back Guarantee!  Come for the first class session and if you feel we will not give you adequate training to pass the exam, you may cancel for a full refund.>