Acorn Caregivers Recognized by Orange County
We are delighted to announce that five Acorn caregivers were recognized by the Orange County Department on Aging for their service, excellence and commitment to caregiving.
The SHARP Awards (Senior Health Advocacy and Resource Partners of Orange County) recognize caregiving professionals who make a difference for their clients and our community.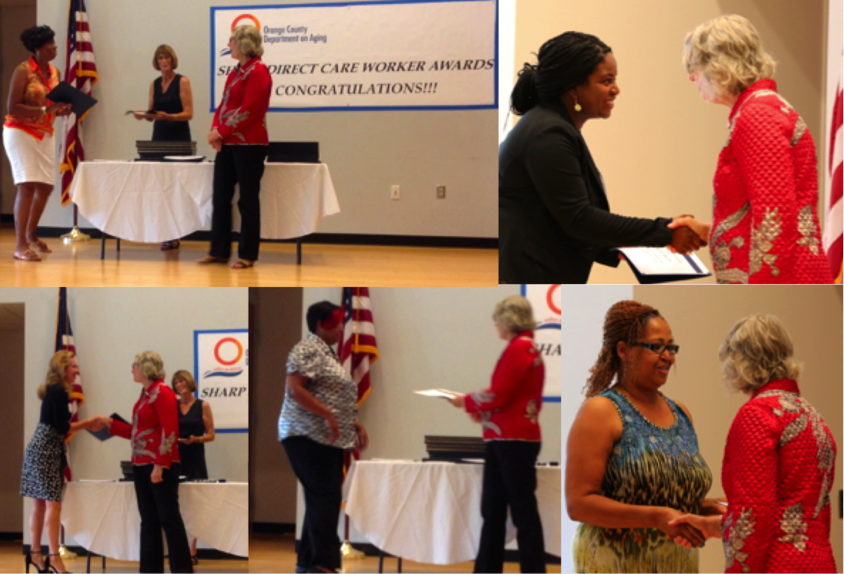 Individuals receiving certificates are (clockwise from top left): Tammy Bobbitt, Helah Smith, Meredith Bettencourt, Sylvia Hicks and Shirley Hawkins.
County Commissioner Bernadette Pelissier presented the awards. The ceremony took place May 26 at the Passmore Senior Center in Hillsborough.